Features & Amenities
10,000 square feet of bouldering terrain up to 15 ft tall

Over 200 unique boulders set for all ability levels

Climbing classes and private instruction to help you get started or take your climbing skills to the next level

Climbing training area with Moonboard, campus boards, hang boards, and scatter wall

2 dedicated yoga studios with over 20 classes running per week

10 cardio machines, 6,000+ pounds of free weights, and functional training equipment

Locker rooms with showers and keypad lockers available for day use

Workspace with free WiFi
Regular Hours
Monday-Friday: 6:00 am – 11:00 pm
Saturday-Sunday: 10:00 am – 8:00 pm
Special Hours
We are open the following special hours for holidays:
Memorial Day: 10:00 am – 4:00 pm
July 4th: CLOSED
Labor Day: 10:00 am – 4:00 pm
Thanksgiving Day: CLOSED
Day After Thanksgiving: 10:00 am – 8:00 pm (weekend hours)
December 24th: 10:00 am – 4:00 pm
December 25th: CLOSED
December 31st: 10:00 am – 4:00 pm
January 1st: CLOSED
We may adjust our hours on rare occasions for special events and competitions, but otherwise, we're open for our Regular Hours!
Check our Facebook page for any announcements about upcoming events.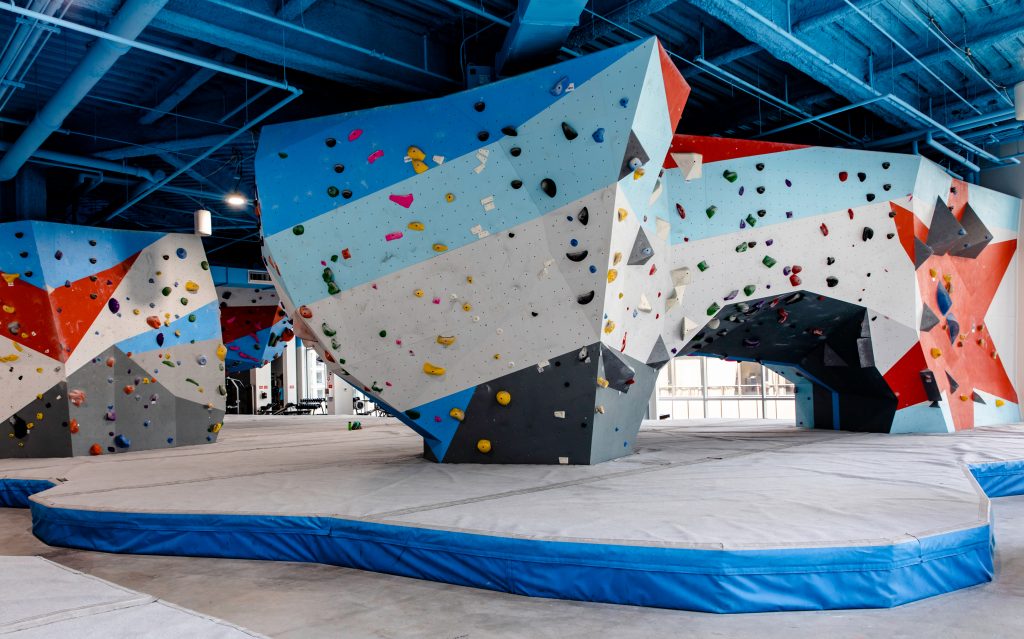 GETTING THERE
We are located in Block 37 on the 4th floor. Enter any of the Block 37 entrances and take the elevator to the 4th floor, then exit right to find First Ascent Block 37.
After Hours
After hours, the mall is usually accessible via the Pedway linking the Red and Blue Line trains. Just enter the Washington or Lake CTA station entrances on Dearborn or State St. If those entrances are also closed, you can call the gym (312-285-2337) or mall security (312-261-4730).
Blue/Red Line Trains
Take the Blue Line to Washington or the Red Line to Lake and follow signs to the CTA Pedway that connects the Blue and Red Lines. You can enter Block 37 via the Pedway – without having to exit the building!
By Bus
Take the 56 Bus from the west and exit at Washington & State. Take the 29 Bus from the north or south and exit at State & Randolph.
By Car
Paid parking is available on the lower level of the building. Access the lot via Dearborn Street, between Washington and Randolph. Please check the Block 37 website for current parking rates.
By Bike
Washington and Dearborn streets feature protected bike lanes. Bike racks can be found on the south (Washington) and east (State) sides of the Block 37 building.