Throw a party your child will never forget at First Ascent!
With our two-hour Birthday Party package, your child and their friends will climb to new heights in a dedicated climbing area with our friendly instructors, then they'll cut the cake and celebrate afterward in our Community Room.
Here's the scoop on our Birthday Party package:
Two-hour party program includes a climbing session in a dedicated area, friendly instructors ready to show your group an awesome experience, plus space in our Community Room to cut the cake and celebrate.
10-20 climbers (10 person minimum)
Ages 5+
Expert instructors staffed on an age-appropriate ratio who are dedicated to making your group's experience top notch
All climbing gear is included
All attendees including spectators must complete a waiver. Kids under 18 must have a waiver completed by a parent or legal guardian.
Add-on food and beverage packages are available – for more information, please mention your interest on the form below
Please note: alcohol is not permitted for birthday parties
$450 for up to 10 climbers
+$40/climber for each additional climber after 10
Non-climbing spectators are free
10 climber minimum – parties under 10 climbers will be charged the 10 climber rate
50% non-refundable deposit required to book
Final head count due 5 days before event, and remaining balance due 48 hours before the event
Here are the available booking windows:
Monday-Thursday: Mornings and Afternoons
Friday: Mornings, Afternoons, and Evenings
Saturday: Evenings
Sunday: Evenings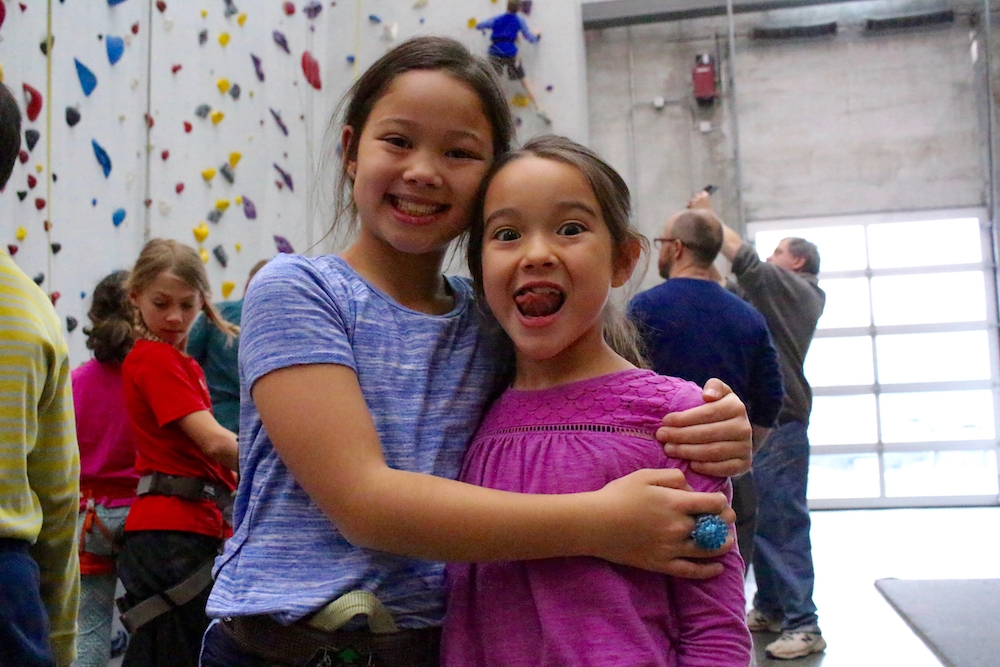 Ready to book?
Complete the form below and we'll be in touch shortly with more information!