First Ascent Arlington Heights is hosting the 2022 USA Climbing Youth National Championship July 25-31.  So we thought we'd give you a rundown of competitive climbing, how it began, and why we're so psyched to host Nationals.
1. What exactly is USA Climbing?
USA Climbing is the national governing body for competition climbing in the United States. As a 501(c)3 non-profit, USA Climbing promotes the disciplines of Bouldering, Sport and Speed climbing, and competitions are typically contested in four categories: Elite, Youth, Collegiate and Adaptive.
2. How did the youth competitive series begin?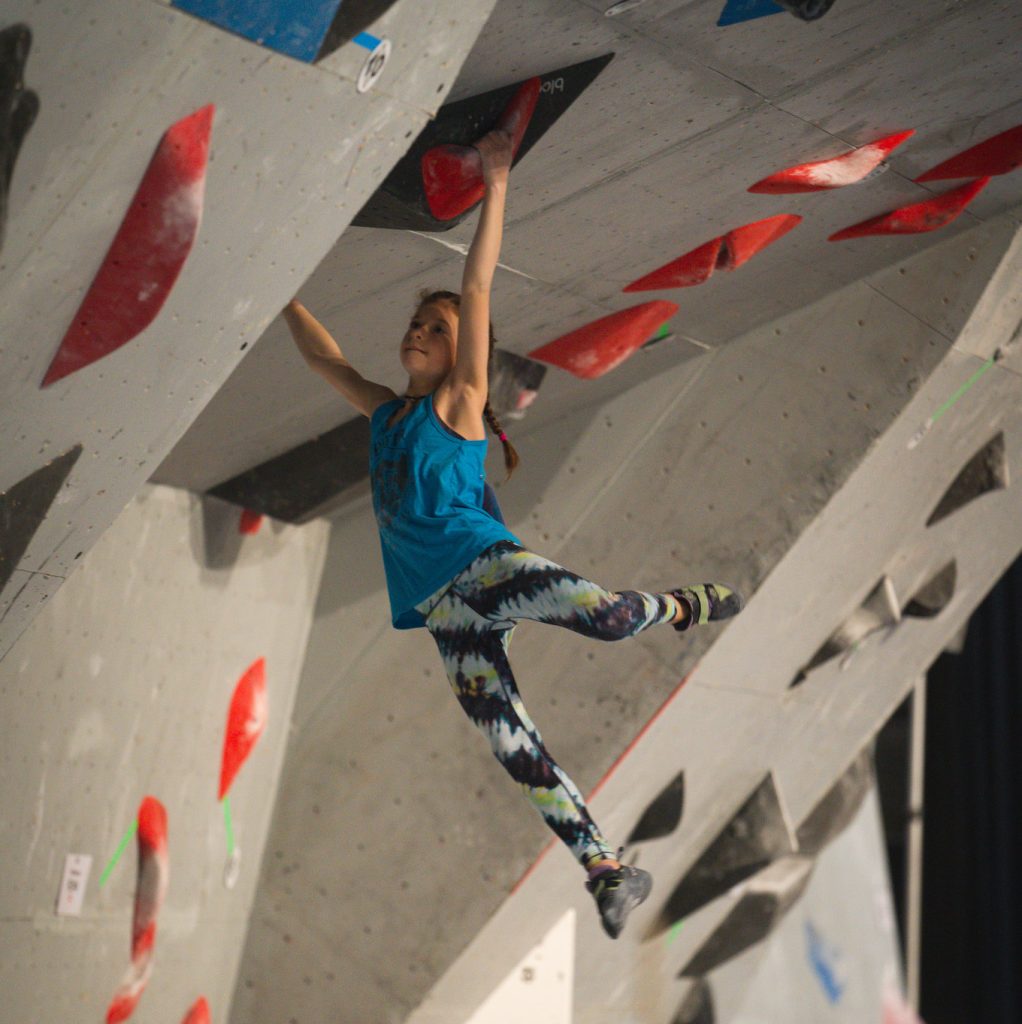 According to First Ascent co-founder and youth coach Dave Hudson, the youth climbing competitive series began about 20 years ago and was called the Junior Competition Climbing Association (JCCA). The JCCA started in the Northwest and then grew and evolved into the nationwide competitive climbing series that we know today. USA Climbing's Youth Series provides competition for athletes ages 19 and under. 
3. What age can a child begin competing in the youth series? 
Most kids don't start competing until age 6 or 7. There are five age categories for each gender, and it typically goes as follows, depending on birthday: 
Youth D: 11 years and under
Youth C: 12-13
Youth B: 14-15
Youth A: 16-17
Junior: 18-19
4. How does a competitor make it to Nationals?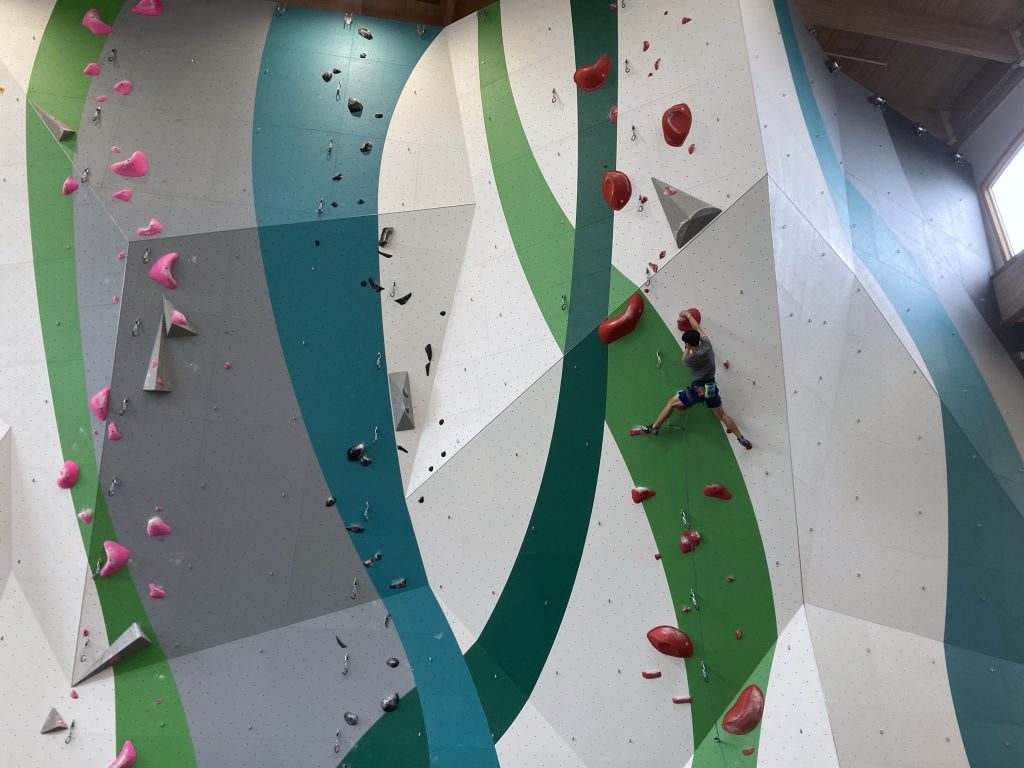 The US is divided into 16 Regions and 8 Divisions, and competitions are held at each level to determine who will go on to Nationals. Competitors must qualify for Regionals by scoring a certain ranking in two qualifying events for their discipline. At Regionals, only the top 12 kids from each discipline, gender, category will continue on to Divisionals. Then, only the top 6 kids from each discipline, gender, category will continue on to Nationals – in other words, only 384 spots are available for climbers to compete from across the country in each discipline! Hudson says that the competition grows harder and harder each year. 
5. What climbing disciplines are featured at Nationals? 
All 3 indoor climbing disciplines: Bouldering, Lead (which includes Top Rope at the Youth C level), and Speed. The combined format is new as of 2021 – prior to that, separate competitions were held for Bouldering and Sport/Speed. Competitors can compete in 1, 2, or 3 disciplines depending on their ranking at Divisionals.
6. What is the format like at a USA Climbing competition?
After the qualifying round, Regionals, Divisionals and Nationals have an onsight format.  The term "onsight" means that the climber successfully finishes a route, without falling, on the first try, without seeing other people climb it first, and without receiving any advice about the climb (this isn't like climbing with friends at a gym!). That means each competitor attempts the route or boulder without any prior information at all—they must not have seen the route or even know its location in the gym, holds used, style or any other information. To make that possible, competitors are in isolation (or "iso") before they go out to climb, so that they aren't given the advantage of seeing others climb the route or boulder and getting further advice. While in isolation, the athletes have no access to internet connected devices or people who have even seen the climbs (but they do get lots of protein bars and snacks, as well as time to warm up).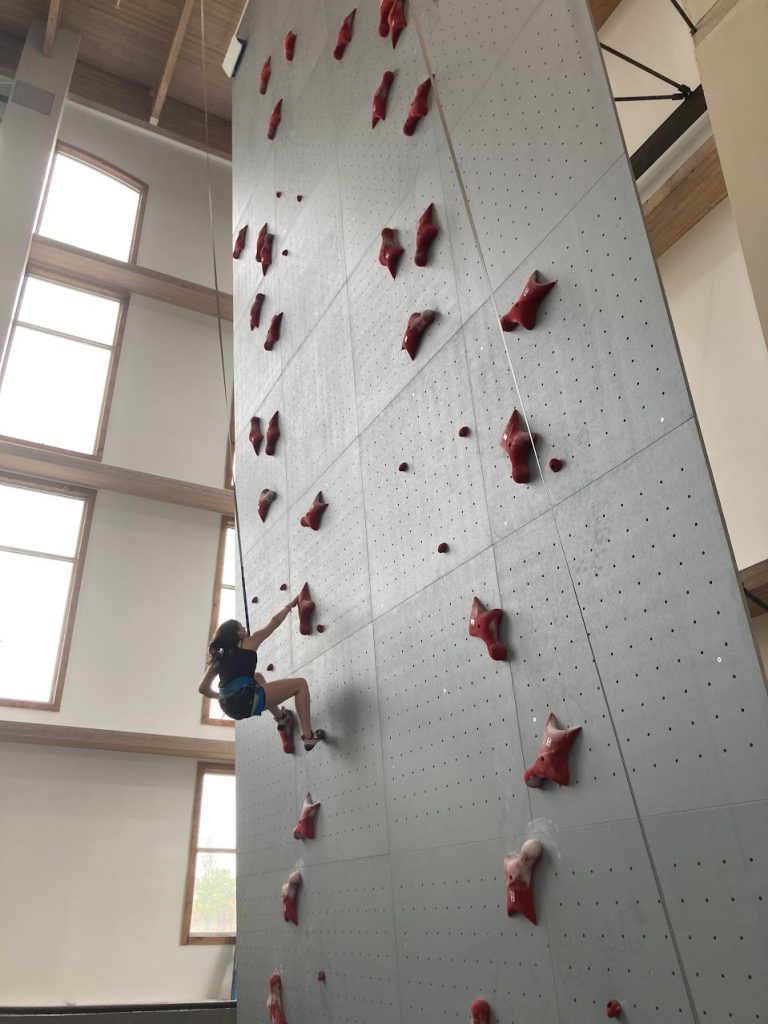 For sport climbs, the competitors generally get a short preview period. They have the opportunity to view the climb from the ground and possibly discuss among themselves how they might solve difficult sections. After the preview period, they still must return to isolation. When it's their turn to climb, they get only one attempt. So if your foot slips on the second hold, you are done – no more attempts! 
For bouldering, there are typically four boulder problems, and each climber gets just four minutes to try and complete each problem. They get a four minute rest after each problem, then continue onto the next boulder.
For speed, the competition works similarly to the NCAA basketball tournament. After the initial seeding rounds in speed where climbers establish a time that will dictate their pairing, they then move on to a knock-out round. Speed climbing is a race, and the fastest time wins. If you win in your pairing, you move on and compete against the athlete that won in their pairing. So in a way, the fastest climber may not necessarily win—it all depends on how you do in each pairing—because if a foot slips, you may lose and then you are out! 
7. Why should the FA community be psyched about hosting Nationals?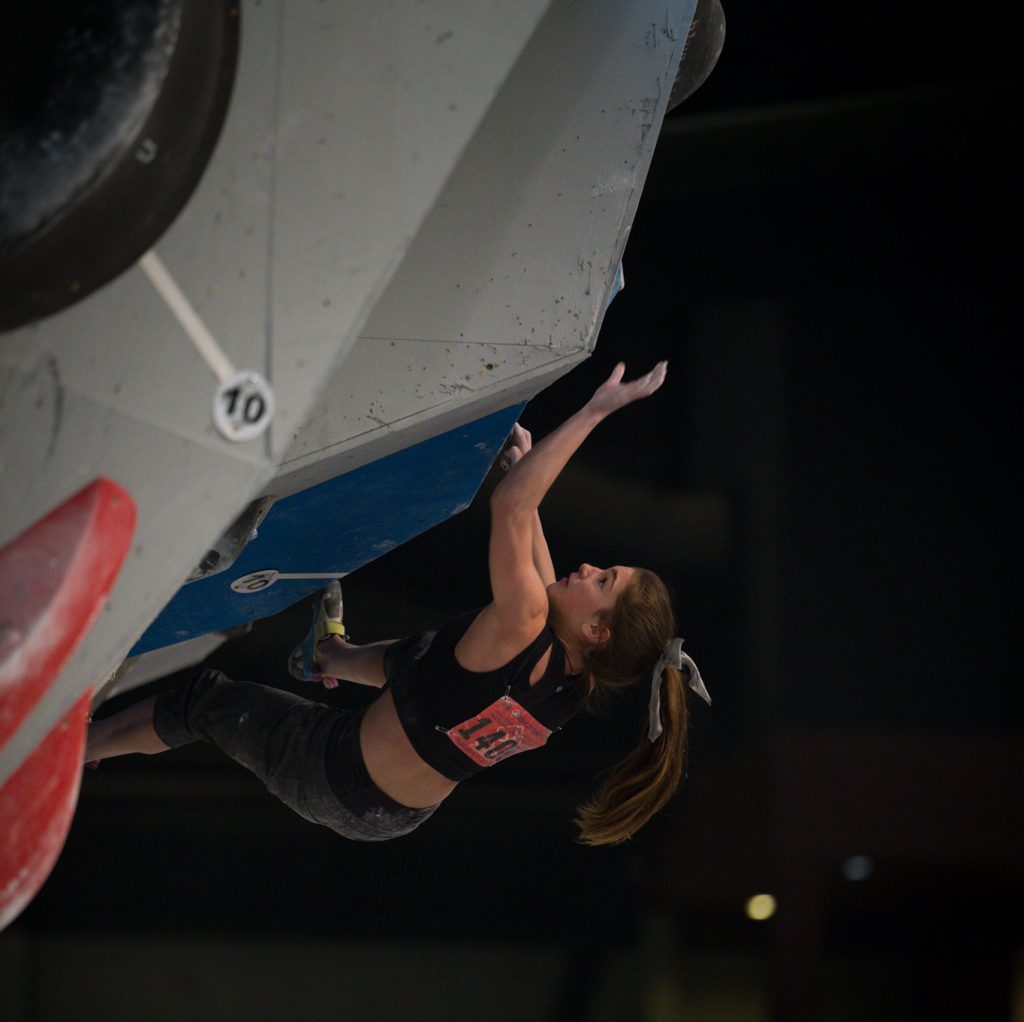 By hosting Nationals, we get the opportunity to participate in climbing on the national stage, showcasing the future of climbing, our new world-class Arlington Heights facility, and our own incredible 23 youth athletes who have qualified for Nationals. It's an honor to be chosen to host competitors and their families from all over the country. Some of the kids that compete here will one day compete in the Olympics or go on to push the boundaries of climbing as a sport. And it's a fantastic way to give back to the larger national climbing community, contributing to the positive development of the next generation of climbers and living into First Ascent's mission: to share our love for climbing with everyone, to connect people through movement, and to create welcoming, uplifting spaces that strengthen minds, bodies, and communities.
8. Can FA climbers volunteer or spectate?
Yes and yes! Climbers can volunteer for the competition here and gain access to the competition for the week as well as score some food and swag. Looking to watch the action? FA members get free access to the comp, and guests can purchase a $5 spectator day pass or a $25 pass for the full competition.
We hope the above gives you a good sense for what USA Climbing Youth Nationals is all about and why we're excited to host this epic competition. You can always learn more about USA Climbing on their website here. Looking forward to cheering on the competitors with you!