At First Ascent, we believe in bringing people together through climbing, fostering relationships in our gyms that ultimately perpetuate positivity and progress. That's why we created the FA Community Guidelines. 
The Community Guidelines outline the expectations we uphold to create an environment that we all want to be a part of – where all are welcome, where we look out for each other, where we all work toward our goals and feel supported and motivated. In short, we love our community and want to keep it strong for decades to come.
We invite you to reflect on these guidelines, and we thank you in advance for helping us put them into practice to create a vibrant, welcoming community for all at First Ascent gyms. Climb on!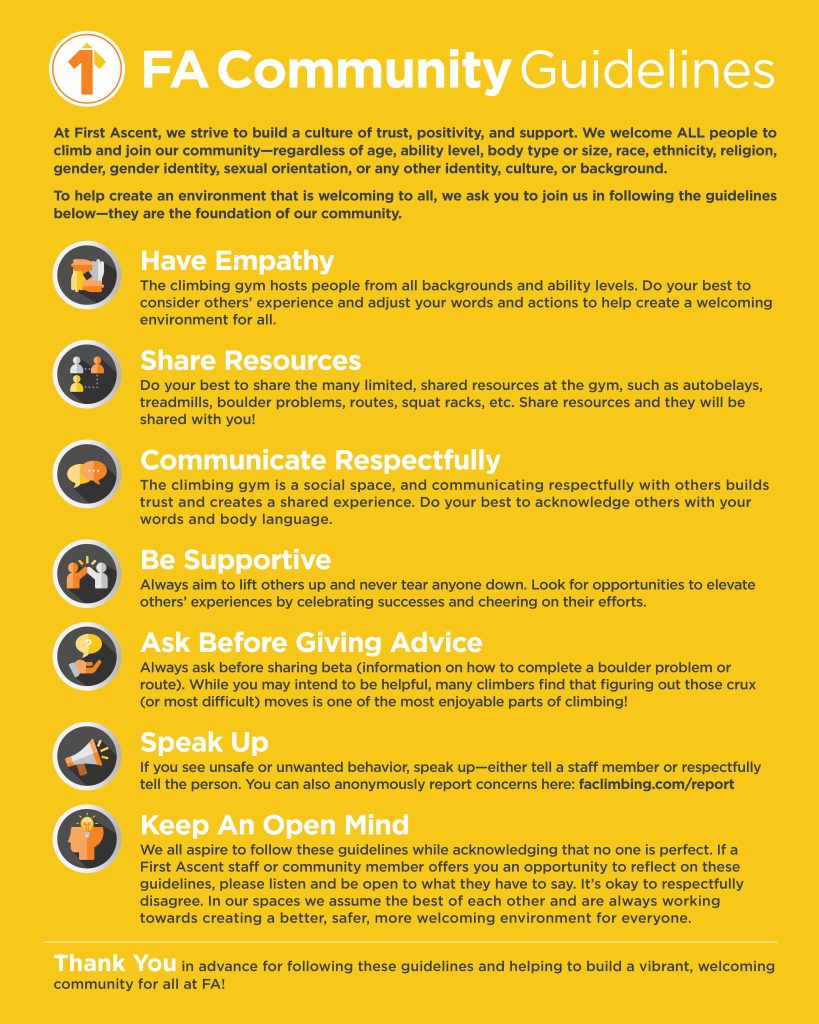 Questions on the Community Guidelines? Feel free to reach out to us at dei@faclimbing.com.
Need to report unsafe or unwanted behavior at an FA gym? Please do so at faclimbing.com/report and we will address it.