This month, we're shining the spotlight on FA staff member Pilar Amado. Pilar is the fearless leader of our Women Crush Wednesday sessions at FA Avondale, where women boulderers of all ability levels unite to crush some boulders and share some laughs. She is also heavily involved with Sending in Color, and has been a long time member of the FA community, so we're excited to share her story! Make sure to give her Instagram a follow at @pily.amado and say hi next time you see her at the gym. 
How did you get into climbing?
I first learned about climbing through my older brother who started when I was around 12 years old. 
It caught my attention, but at the time I was a dedicated dancer and thought climbing was a little too dangerous. When I turned 16, however, I convinced my father to bring me to the climbing gym in my hometown of Medellin, Colombia so I could give climbing a go. Since he was already familiar with the gym because of my brother, my dad was easily convinced and after my first visit, I was hooked! I've been climbing ever since, with some short and long breaks due to injuries and accessibility.
What do you love about climbing?
I love that it has changed over the years. Initially, I loved to take outdoor climbing trips and tackle the physical and mental challenges of the sport. At 16, I had the privilege to travel to different parts of Colombia I hadn't seen before with older, more experienced climbers, which taught me a lot about the sport.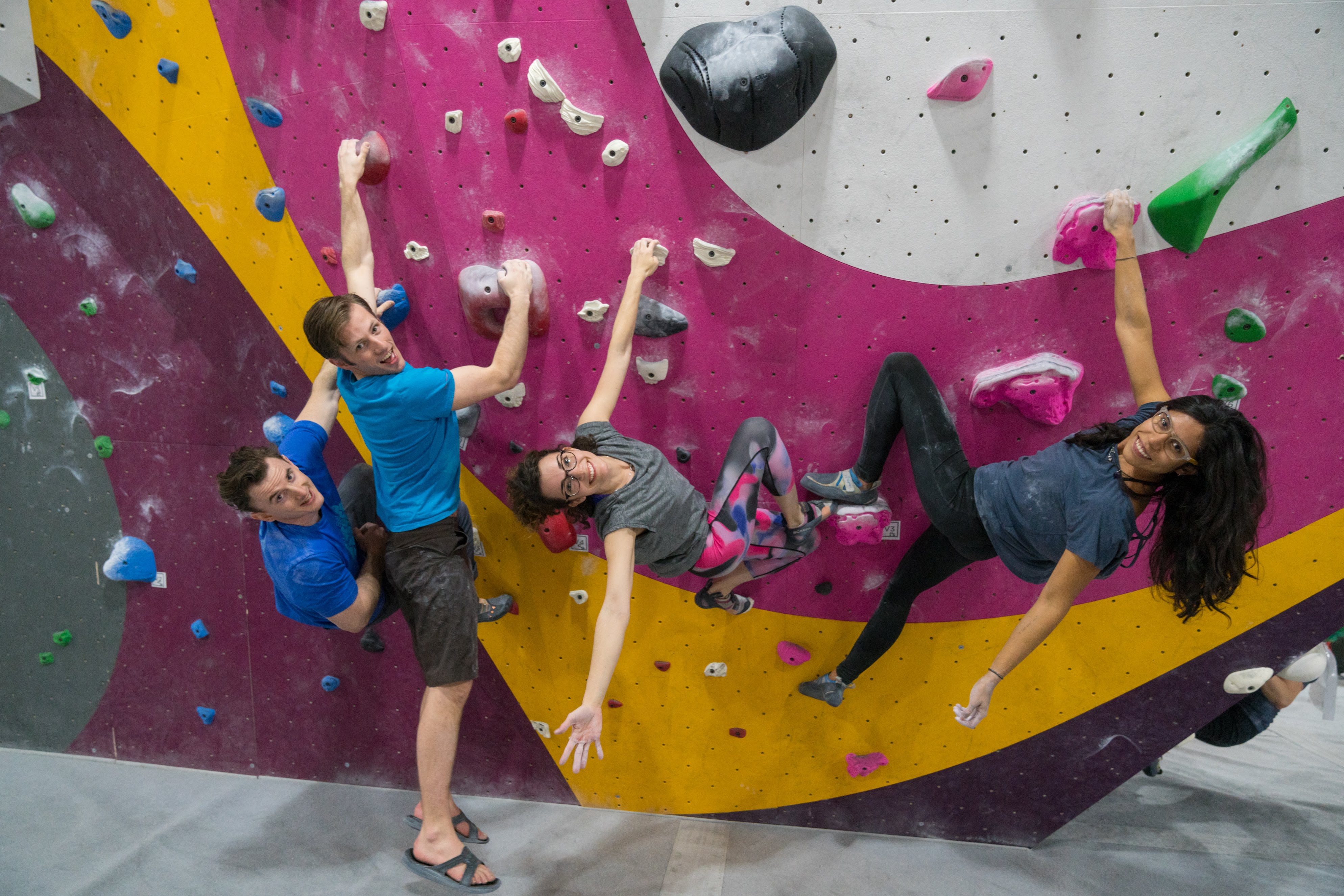 Lately, I have fallen in love with the climbing community itself. I have made some of the most meaningful relationships in my life and it has become a large part of my lifestyle.
I still love the physical and mental challenge, but at this point in my life,I'm trying to see climbing as a mental break instead of challenging myself too much. Right now, I don't have a lot of free time to dedicate to it. However, I'm looking forward to training hard and getting stronger again SOON!
Bouldering or sport climbing? Make sure to tell us why!
Right now, and the past four years, BOULDERING! When I first started climbing I was bouldering and sport climbing hand in hand. All of my outdoor trips consisted of sport climbing and bouldering was done only indoors for training, since there are not that many outdoor bouldering areas in Colombia. Currently, I only boulder. I love how social bouldering is and how easy it is to have short, productive bouldering sessions.
In sport climbing, you'd need at least two hours, and since I haven't done it in a long time, my head game is awful.
What is your favorite place to climb outdoors? What other outdoor activities do you participate in?
For bouldering, I'd say LRC in Chattanooga and Rocktown in Georgia. They offer a great variety of styles and the approach is fairly easy. I try to bike as much as I can too, but I don't do it as much as I used to.
Do you have any particular climbing projects or fitness goals for this year?
Not specifically. I want to start projecting V7s and V8s in the gym and I'd like to send my first outdoor V6. Overall, I want to start a more structured training program to get stronger!
What keeps you busy when you're not climbing?
Work and freelance projects take up most of my time.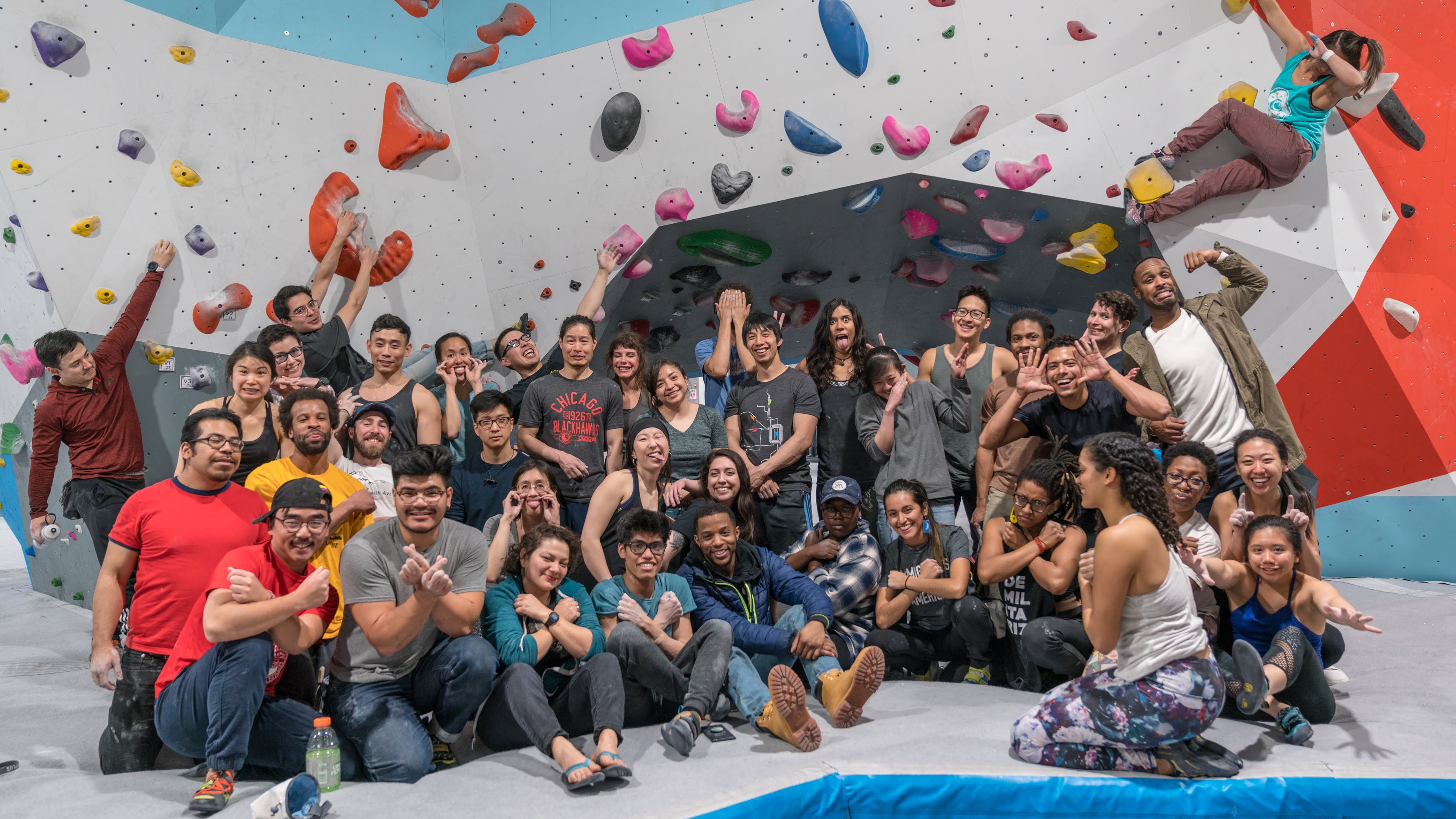 I also try to put some time towards growing Sending in Color, an initiative to keep diversity growing in the Chicago climbing scene.
What do you love about Chicago?
Summer time. The city comes to life during the summer months with all the different music festivals.
What is your favorite Chicago spot for food, music, art or culture?
For food, it varies, but I'm always down for good tacoa or Colombian empanadas!

For Music, I love music festivals like Ruidofest and Pitchfork. I've also attended some awesome concerts at the Old Town School of Folk Music and Subterranean. I'm also always down for a free summer concert at the Pritzker Pavillion.
For Art, my favorite museum is the MCA. I've been a volunteer there for the past two years and have gotten access to some cool events. I also really like some of the shows at the Chicago Cultural Center, which are always free!
What is something about you most people don't know? 
I think a lot of people don't know that I was born and raised in Colombia and have only been living in Chicago for the past 8 years. I'm also officially a staff member at FA, besides leading the WCW sessions at Avondale and hosting the monthly Sending in Color POC hangouts.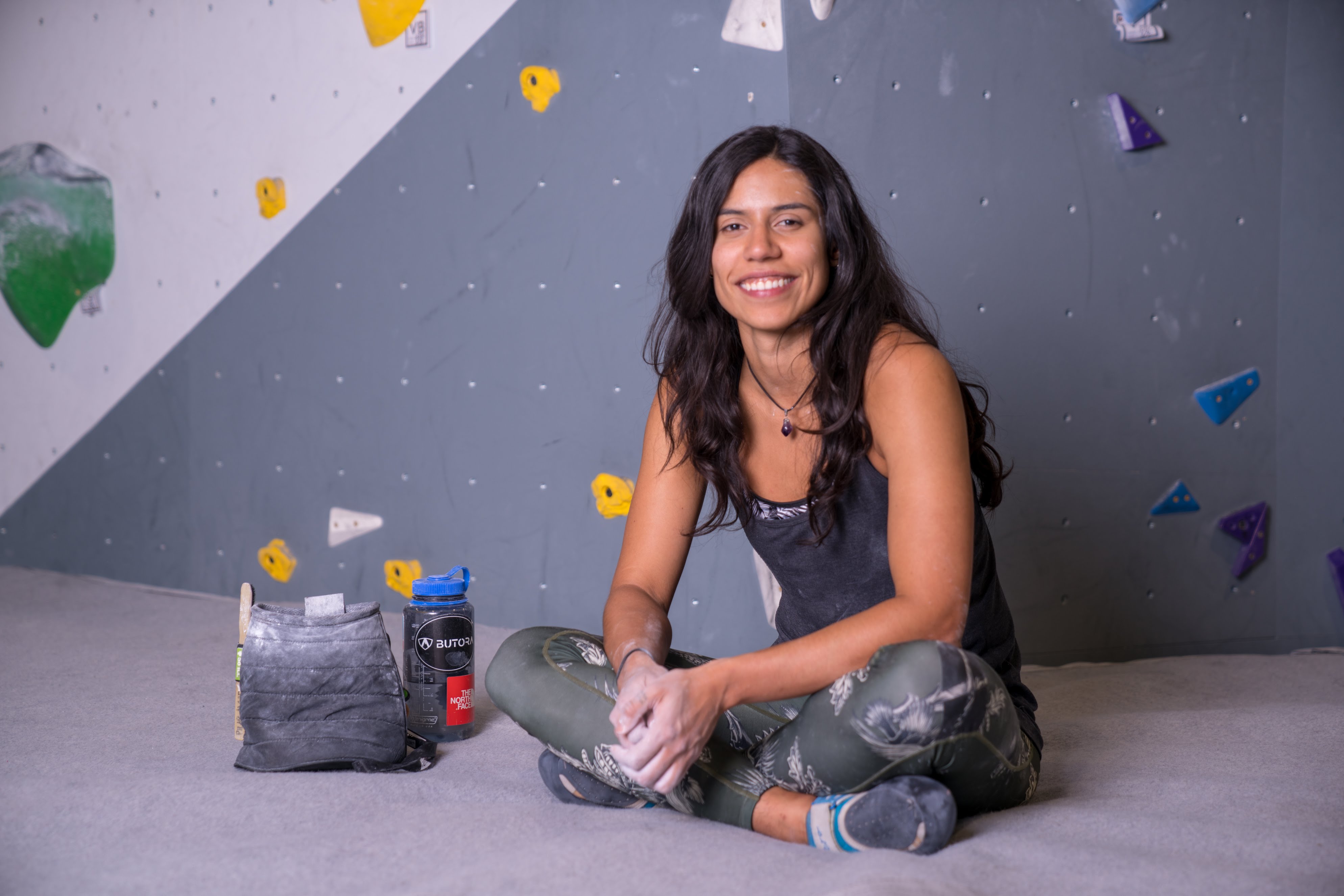 Anything else you want to say to the FA Community? 
Don't be afraid to say hi to me at the gym!I usually don't say hi because it's really hard for me to recognize people if I'm not wearing my glasses, so I usually don't unless I'm 100% sure that person is someone I know. Otherwise, I'll just end up waving at a bunch of random people.
Join Pilar at the next Avondale Women Crush Wednesday session and the next Sending In Color POC Hangout!