Meet Dustin Sammarco, a longtime member who frequents FA Humboldt Park! Editor's note: All answers and photos below are from the pre-COVID era.
How did you get into climbing?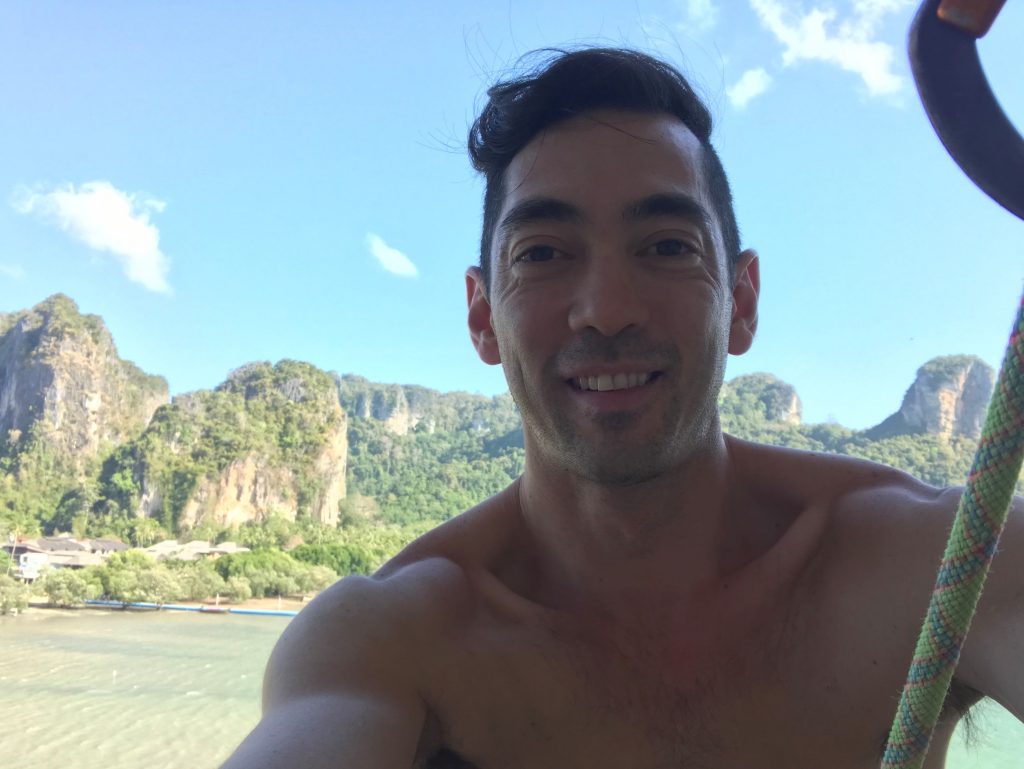 Growing up in the flat state of Louisiana, I had no idea what rock climbing was. Shortly after moving to Chicago in 2003, a friend of mine invited me to rope climb at Lakeshore Athletic Club's (now Lakeshore Fitness) 100-foot wall. While I was too scared to go more than halfway, I was completely hooked. I immediately bought a harness, shoes, and chalk bag and became a member climbing five days a week. membership and continued climbing 5 days a week. My weekends were soon filled with long drives to the Red.
What do you love about climbing? 
I love crimps. The size of my knuckles proves that. I love dyno's, but my hurt shoulder does not. But what I love the most, is our welcoming community. There's nothing like the support of complete strangers both on and off the wall.
Bouldering or sport climbing?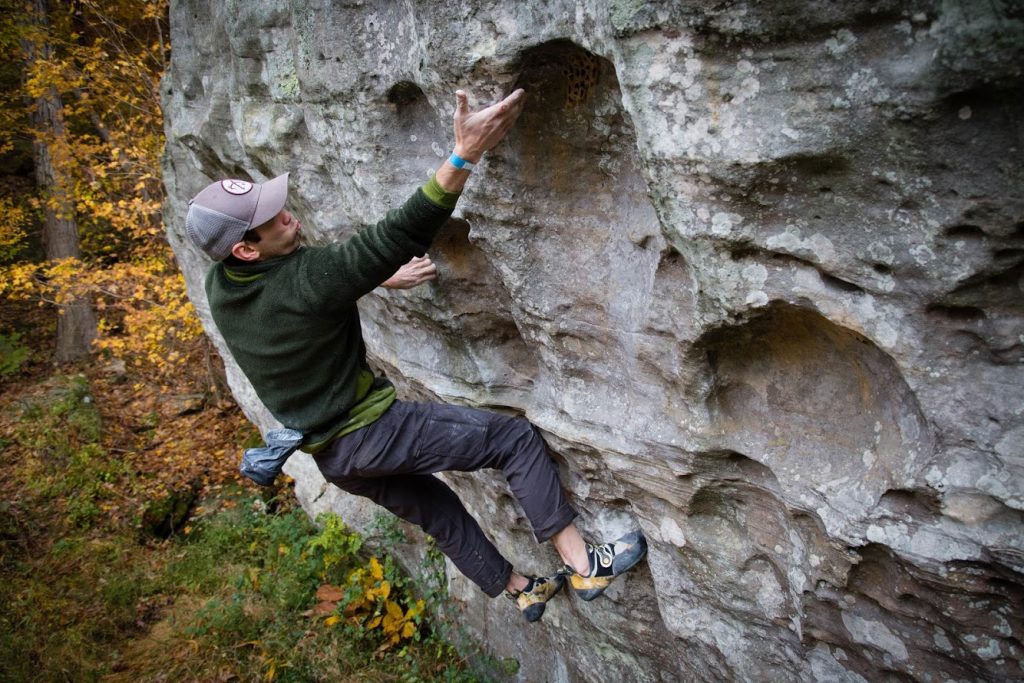 Those that know me, are often confused when they see me wearing a harness. While I enjoy sport climbing, I LOVE bouldering. To me, bouldering offers more challenging and interesting sequences, tests my strength, and focuses my technique. The social side of bouldering is also something that I really appreciate. There's lots of sharing beta and meeting new people in between attempts.
What is your favorite place to climb outdoors?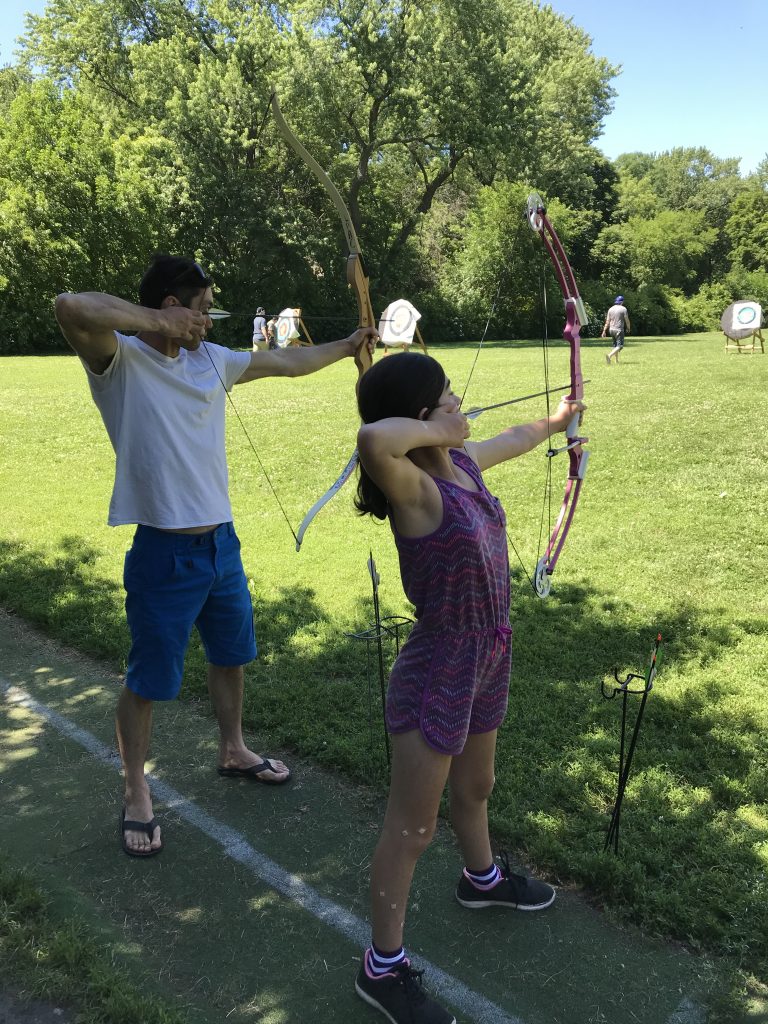 My favorite climbing spots are Stone Fort (Chattanooga, TN), Holy Boulders (Southern IL), and Red River Gorge (KY). Climbing takes up almost all my leisure time, but I occasionally enjoy trying new challenges like trapeze and archery.
What other outdoor activities do you participate in? 
 In the summers I like to go salsa dancing at SummerDance in Grant Park.
Do you have any particular climbing projects or fitness goals for this year?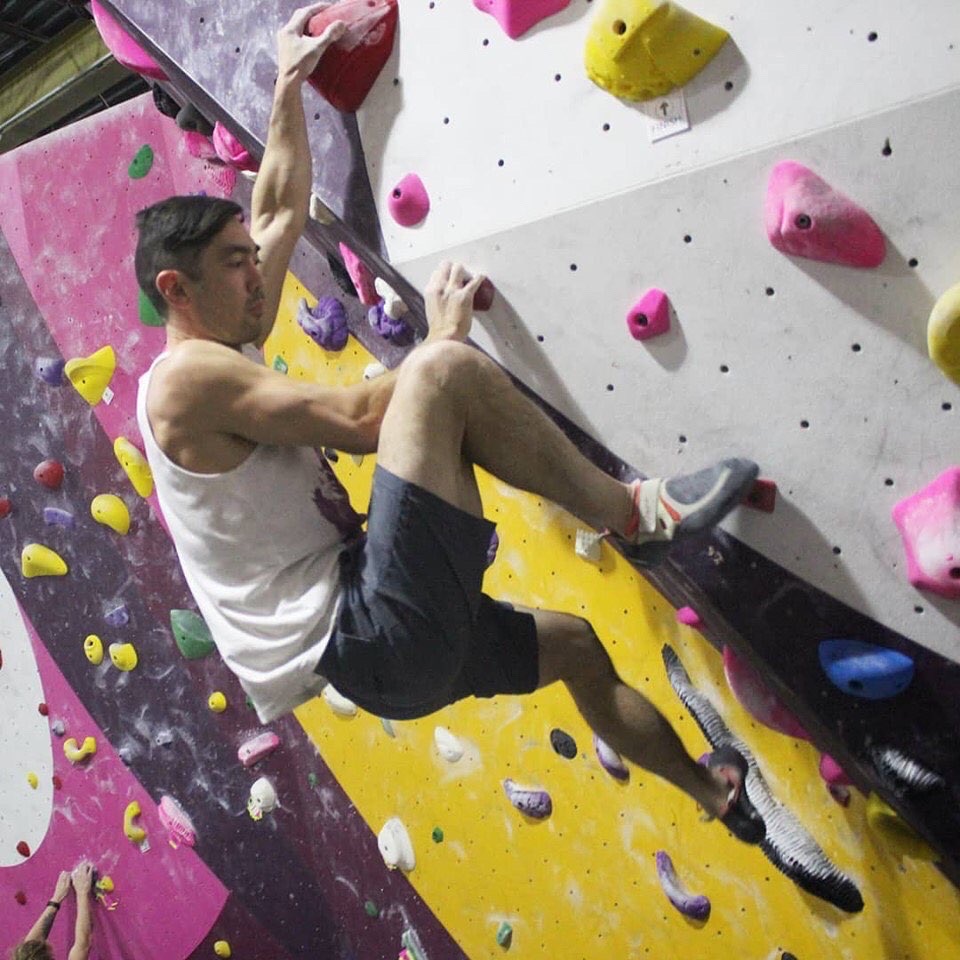 I'm currently working through a shoulder injury, so my primary goal is to recover and to stay healthy. I usually compete in about five climbing competitions a year and hope to continue competing. I aim for the podium, but it's more important that I feel I performed my best and that I had fun. A larger goal for me is to explore the world through climbing. I'd like to boulder in Bishop, climb multi-pitch in El Potrero Chico, and see the shoreline from the top of the Kalymnos cliffs. Earlier this year, I had an amazing time climbing in Railay Beach and exploring Chiang Mai, Thailand.
What keeps you busy when you're not climbing?
My days are spent working downtown as an architect. The rest of my free time I spend watching my two kids (Ella and Gavin) grow up to be amazing, kind and unique humans and enjoying an IPA with friends.
What do you love about Chicago? 
While I'm not a fan of the cold, it's nice to experience all the seasons. Chicago also offers all the things I want from a big city without me feeling overwhelmed by its size. We have amazing food, architecture, entertainment, and public transportation. Most of all, I appreciate being able to raise my children in a city filled with such cultural diversity.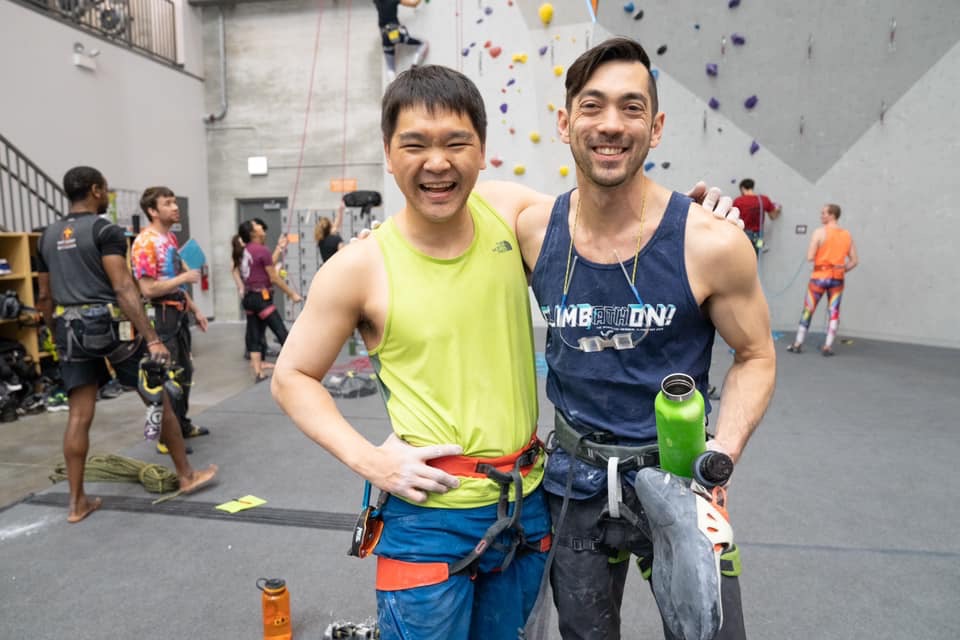 What is your favorite Chicago spot for food, music, art or culture?
My simple pleasure in life is bouldering followed by food and drinks with friends. I'm not picky. Just give me FA Humboldt and whatever restaurant is open when we're done. I don't have a favorite food spot, but I have a long list of restaurants to try. Thalia Hall may be my favorite music venue, but it all depends on who is playing where.
What is something about you that most people don't know? 
I spent my childhood in Australia barefoot and swimming in shark-netted beaches. In Louisiana, I carried a lost 6' wild alligator down the street. And I had a near-death experiencing working on an oil rig in the Gulf of Mexico.
Anything else you want to say to the FA community?
I love watching the climbing community grow. We have so many amazing gyms, we are about to witness our first climbing Olympians, and outdoor organizations have more support than ever. But with that growth, there is more responsibility both inside the gym and outdoors. Have fun but also support your fellow climbers, watch out for the safety of others (not just your own), learn and follow proper outdoor ethics, and be a friend to those who are learning. Climbing is an amazing sport built upon an amazing community.