Join us for a Guided Session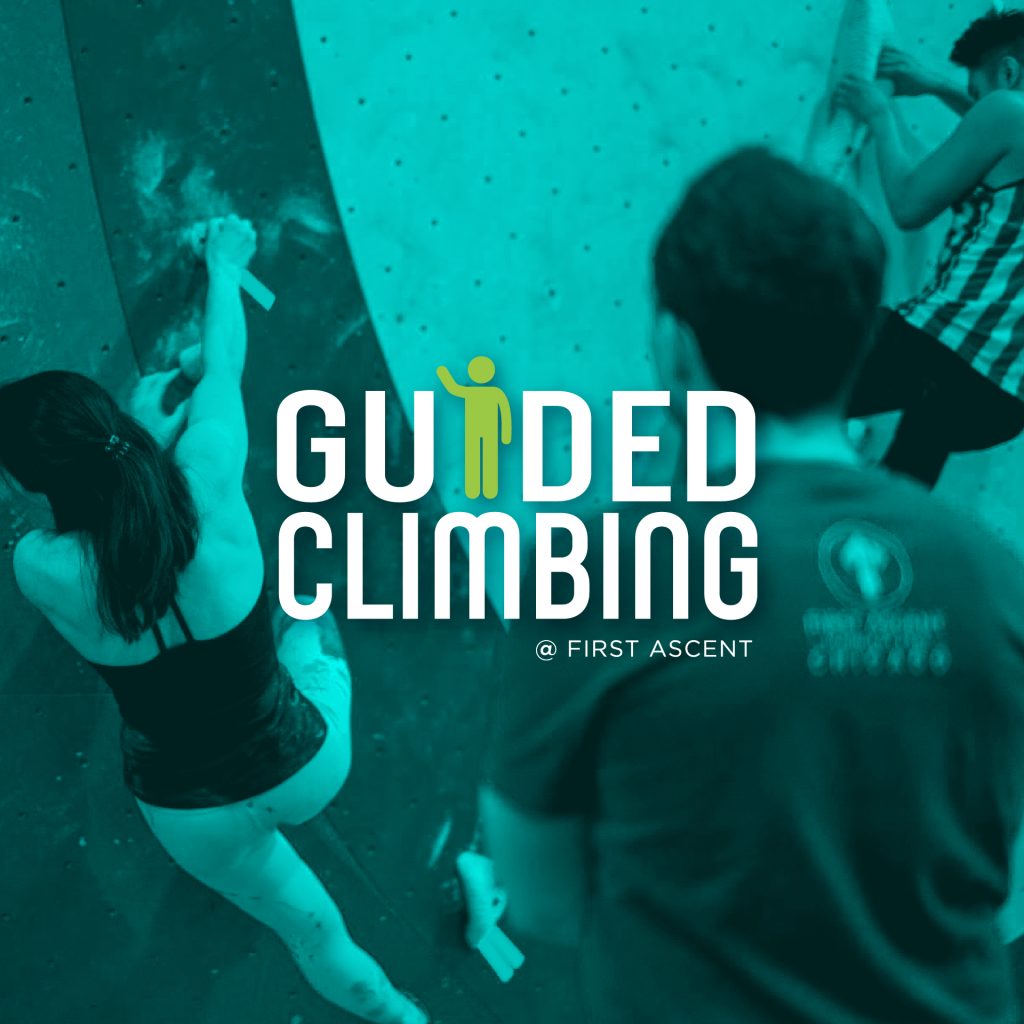 For first time visitors, we highly recommend booking a Guided Climbing Session with one of our expert guides. 
A Guided Climbing Session is the best way to experience all FA has to offer on your first visit.
A Guided Climbing Session package includes:
1 hour of expert instruction with an FA Guide
Tips on climbing technique, terminology, etiquette, and safety
A Day Pass to explore the gym on your own after the hour with your Guide
All the gear you'll need (shoes, harness, and chalk)
All the climbing you can fit into one session
Here's what people are saying about Guided Climbing Sessions: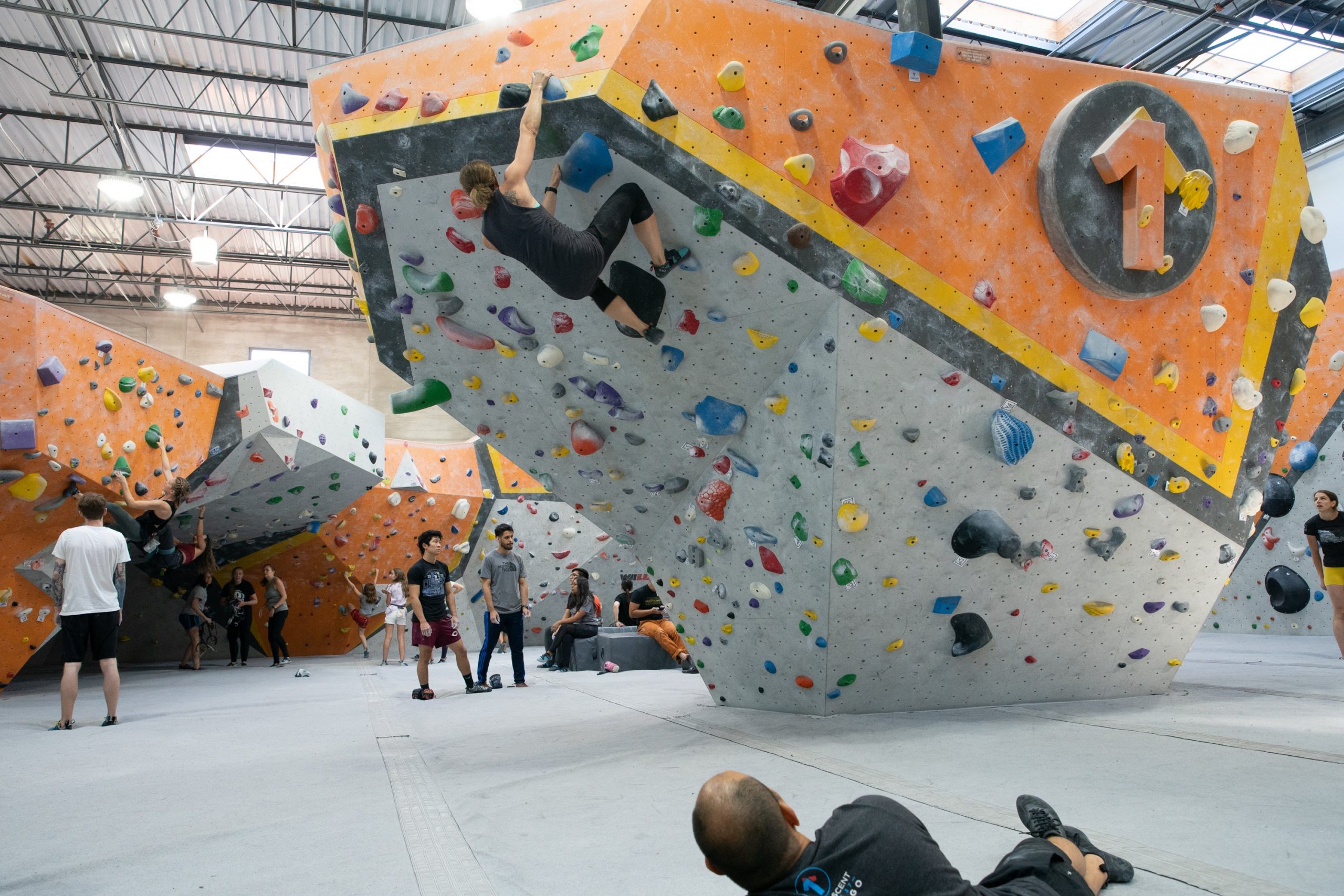 Monica O.
We've been trying local climbing gyms and our experience at FA has been the best! The team goes above and beyond to ensure a safe and enjoyable experience. DYLAN took really good care of us tonight. He was patient and extremely thorough. This is our gym now!!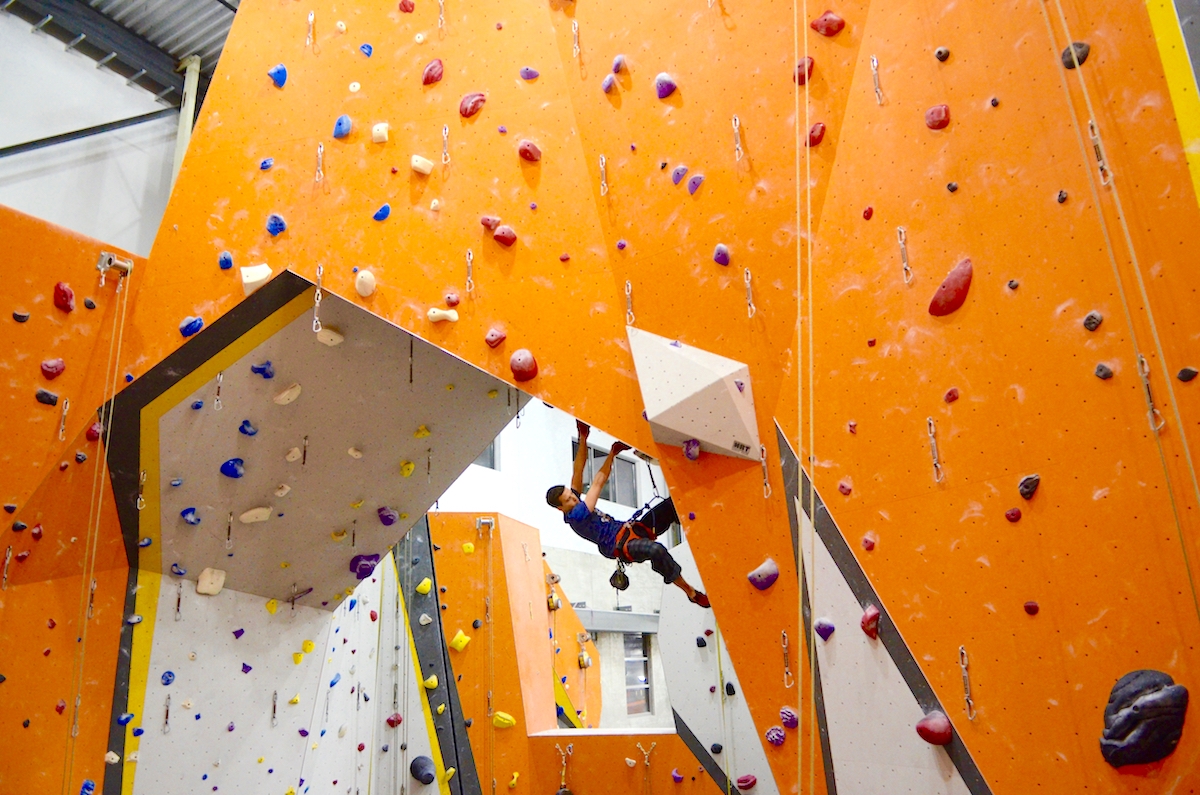 Debbie O.
Brooke is amazing! As a first time climber, I was very nervous about getting off the ground, but I was offered technique tips and safety pointers from the start that made me comfortable trying it out! Highly recommended if you're a newcomer and unsure about climbing.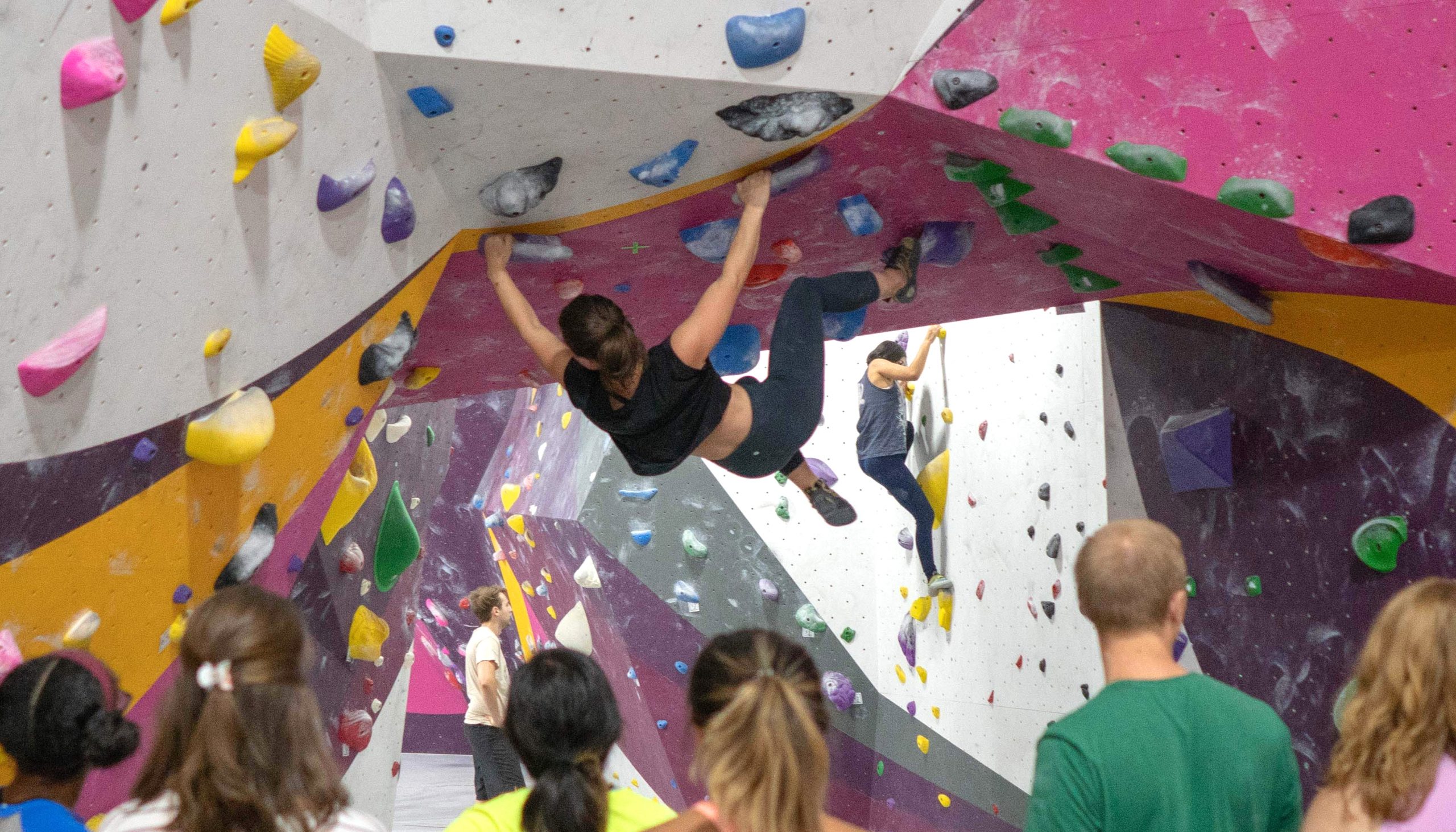 Jennifer L.
Evan was a great instructor and answered all our questions and was very knowledgeable. He made our first climb much easier than I thought it would be.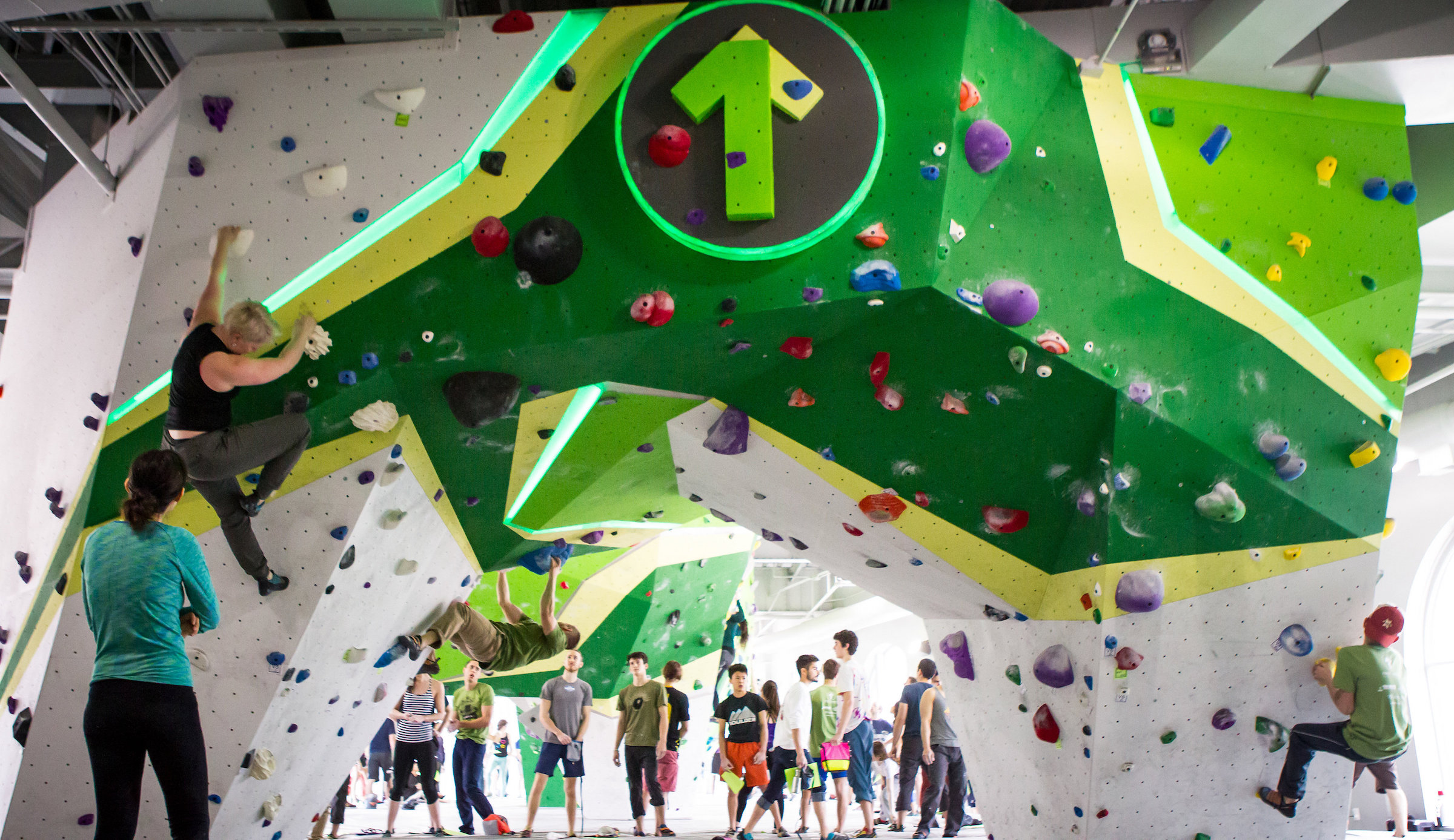 Sarah D.
Fantastic experience! Did a "Guided Climbing" Session w/ Dylan. First time climber, looking to explore a new hobby. The session was outstanding. Dylan tailors his teaching & guidance to your skill level & provides real time, actionable feedback in regards to climbing approach & technique. Highly highly recommended for anyone interested in exploring climbing as a first time hobby. The Guided Climb gave me the tools to be able to return to First Ascent w/ the necessary knowledge to be independent. Looking forward to going back!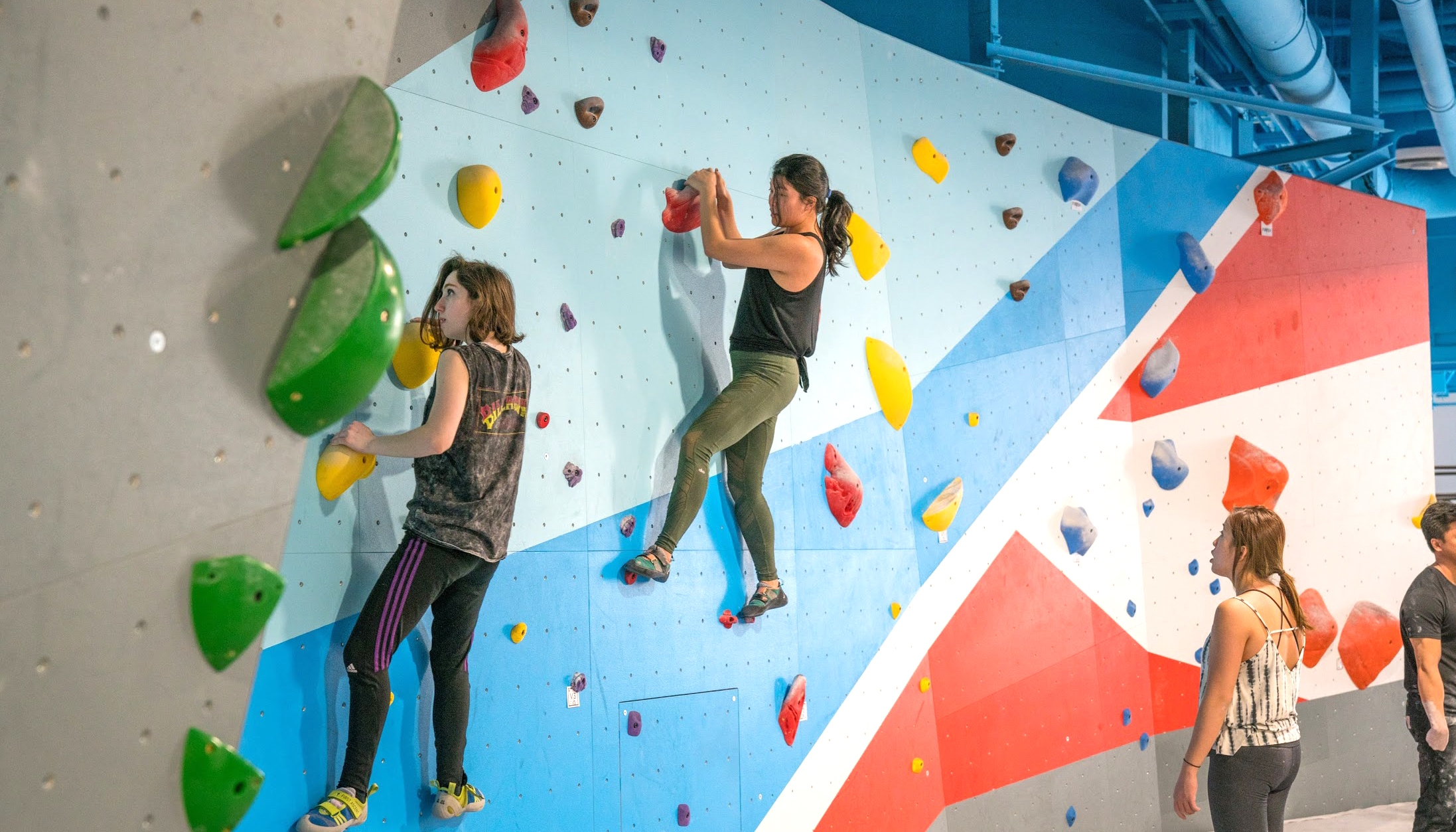 Lauren S.
We had a great time! Avra made us feel totally comfortable and capable as rookie climbers, and the facility was very cool. Looking forward to coming back!
You can book a Guided Session for up to 6 people. 
Looking to book a Guided Session for more than 6 people? Check out our Group Events.
If you're booking with kids 14 or under in your group, at least one person needs to be an adult (age 18+).
Looking to book a climbing experience for just your child? Check out our Kids Rock Blocks.
Get an expert guide all to yourself and enjoy a solo adventure.
Guided Session for up to 6
Grab friends or family members and climb to new heights together.
$49 for the first person
+$29 for each additional climber

Ready for some adventure? Here's a step-by-step guide to booking your session:
REVIEW OUR HEALTH STANDARDS
Keeping our community healthy and climbing strong is our top priority. Please review our Health & Wellness Standards prior to your visit so you know what to expect – you are required to abide by these standards at all times while at the facility. 
We'll run you through our new standards again when you first visit.
SIGN THE WAIVER
Click below to sign a waiver and create an account in our system.  All visitors are required to complete a waiver before climbing, spectating, or participating in other activities at First Ascent – no exceptions. If you are under the age of 18, you must have a parent or legal guardian complete the waiver on your behalf.
Please be sure to remember your password so you can sign into your account when booking your Guided Session below.
Already signed the waiver? Move on to Step 3!
BOOK YOUR SESSION
Use the booking widget below to book your session with us. 
If you have any questions along the way, drop us a line at guide@faclimbing.com. 
We look forward to climbing with you!
Here's how to use the scheduling widget below:
Use the drop down to select an appointment type based on the number of people attending the Guided Session
Use the calendar to select the day or week you're looking to book a session for
Click "Search"
Click a time on a day that works for you and complete the booking process
You're done!
COME ON IN
Once you're session is booked above, here's what you need to know:
How to get here: we're located at 3400 W Stonegate Blvd in Arlington Heights IL (click for directions via Google Maps). We have plenty of free parking on site.
What to wear: We recommend wearing comfortable athletic clothing that allows you to move freely. Pants or long shorts that cover your knees are best. If you will be renting climbing shoes, we also recommend wearing socks. 
What to expect: When you arrive, our friendly staff will get you checked in and geared up, and your guide will take it from there. 
We look forward to climbing with you!