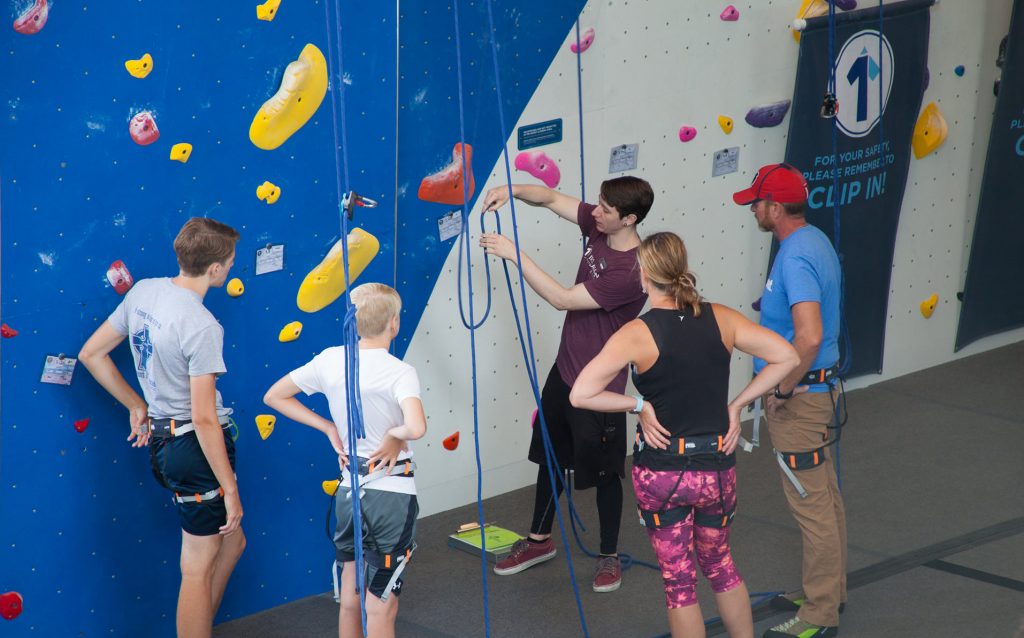 In this 90-minute class, you will:
Learn the knots, hardware, and proper technique to belay using a top rope
Connect with a group of new climbers who are also just getting started
Climb with an experienced instructor as your guide
Discover the fun of climbing in a relaxed, small group environment
Upon successful completion of this class, you will be prepared to pass a Top Rope Check and earn your Top Rope Belay Tag on your next visit.*
Plus, your class includes a FREE WEEK to practice the skills you learned, rental gear included!
You'll have unlimited visits for the next 7 days with a full rental package for each visit, so make sure to make the most of your visits. 
Pre-requisites
Must be at least 14 years old. Youth under 18 must have a guardian fill out waiver.
Pricing
Non-members: $29 (includes Session Pass and Rental Gear)
Members: Free
*Please note: to receive a full Tope Rope certification, you may not practice or learn the necessary skills the day of your test. A temporary tag may be granted for the day if correct knowledge and skills are shown.