Plan your next event at First Ascent!
Whether you're planning a birthday party, school field trip, fun day out of the office, bachelor/bachelorette party, or an outing with your friend crew, we'd love to host you at First Ascent and get you climbing to new heights! Our two-hour group event packages include a dedicated climbing area, friendly instructors to guide your experience, and space to hang out, connect, and celebrate after the climbing session.
Here's the scoop on our Group Event package:
Two-hour program includes a climbing session in a dedicated area, friendly instructors ready to show your group an awesome experience, plus dedicated space to mingle after the climbing session.
10-20 climbers (10 person minimum)
Ages 5+
Expert instructors staffed on an age-appropriate ratio who are dedicated to making your group's experience top notch
All climbing gear is included
All attendees including spectators must complete a waiver. Kids under 18 must have a waiver completed by a parent or legal guardian.
Please note: alcohol is not permitted for group events
$350 for up to 10 climbers
+$30/climber for each additional climber after 10
Non-climbing spectators are free
10 climber minimum – parties under 10 climbers will be charged the 10 climber rate
Events are paid for in full at the time of booking
Here are the available booking windows:
Mon/Wed/Thur: 10:00 am – 10:00 pm
Sat/Sun: 11:00-1:00 pm, 1:30-3:30 pm, 4:00-6:00 pm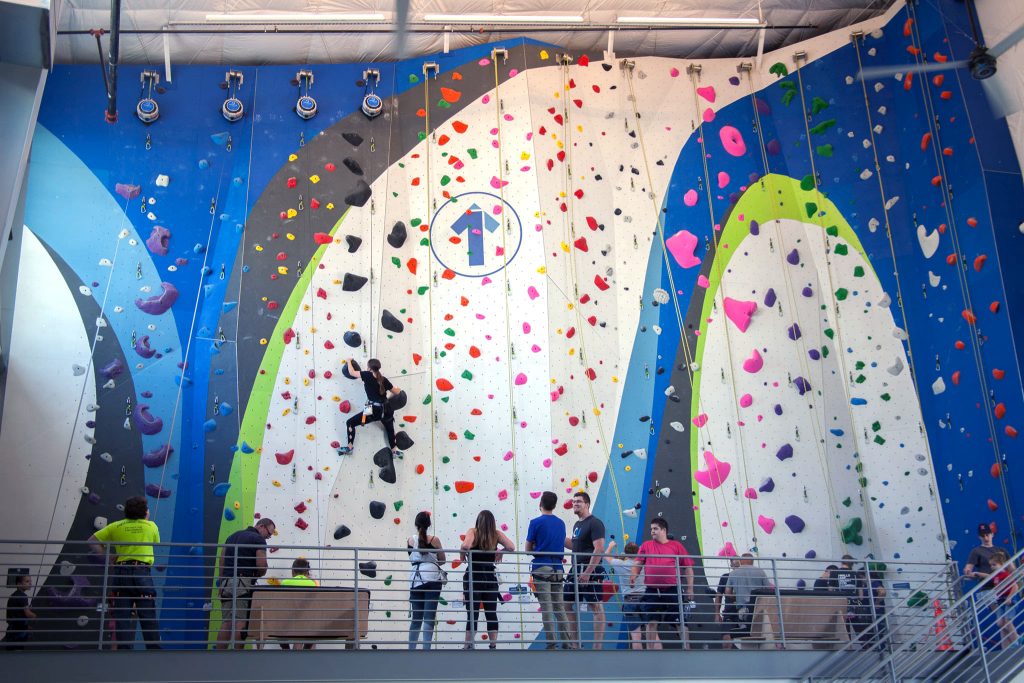 Ready to book?
Complete the form below and we'll be in touch shortly with more information!