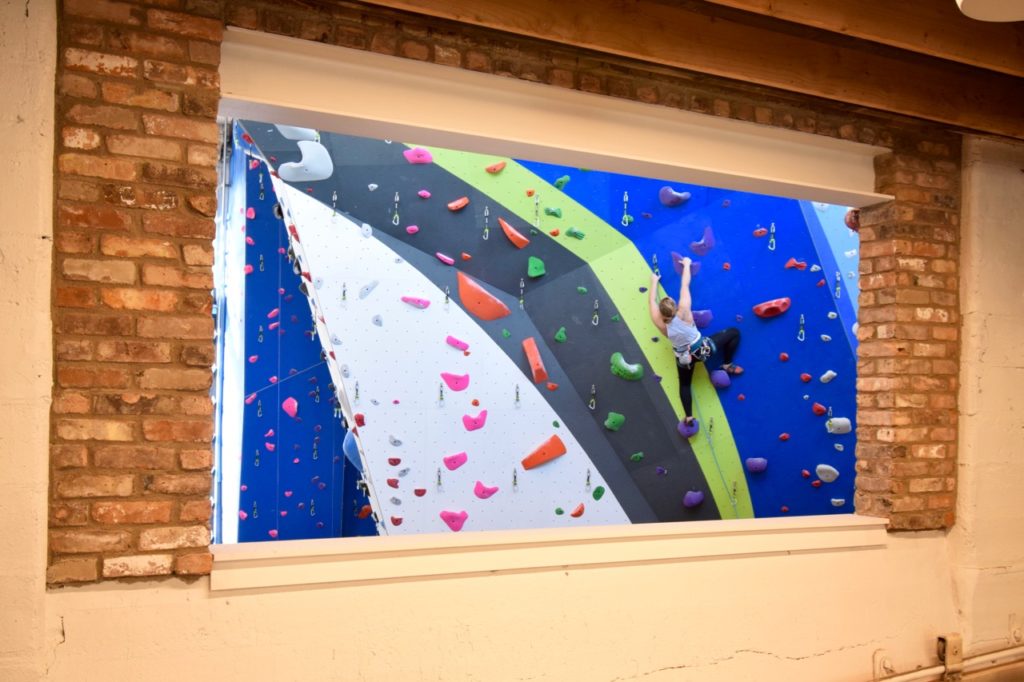 In our Learning To Lead class, you will learn proper lead belay technique as well as best practices for clipping, rope management, and falling. 
Upon successful completion of this class, you will be prepared with the knowledge and skills needed to earn your Lead Belay tag and gain access to open lead climbing at First Ascent.
Classes meet for two three-hour sessions on either weekdays or weekends. 

Pre-requisites
Must earn Top Rope Belay Tag prior to the start of the class. Must be at least 16 years old or a USA Climbing Member Competitor. Recommended that climbers have at least 6 months of climbing experience and are confident 5.10 climbers (ie consistently able to climb mid-5.10 on top rope with no falls or rests).
Pricing
Non-members: $95 (includes rental gear)
Members: $75
Click the toggle below for a step-by-step guide to creating an account and booking your class. 
Welcome! Here's how to book your class:
REVIEW OUR HEALTH STANDARDS
Keeping our community healthy and climbing strong is our top priority. Please review our Health & Wellness Standards prior to your visit so you know what to expect – you are required to abide by these standards at all times while at the facility. We'll run you through our new standards again when you first visit.
Most importantly, wear a face covering at all times, wash or sanitize your hands frequently, and practice physical distancing while at First Ascent.
Click below to sign a waiver and create an account in our system.  All visitors are required to complete a waiver before climbing, spectating, or participating in other activities at First Ascent – no exceptions. If you are under the age of 18, you must have a parent or legal guardian complete the waiver on your behalf.
Please be sure to remember your password so you can sign into your account when booking below.
Already signed the waiver? Move on to Step 3!
Follow the instructions below to book your class!
Ready to lead? Book your class on the schedule below.
Please book 24 hours in advance to guarantee your spot. Make sure to arrive 15 minutes before your scheduled class time to check in. Late arrival may result in the need to reschedule your class. Cancellations within 24 hours are not eligible for refund, only rescheduling.
We recommend wearing comfortable, stretchy athletic clothing, with shorts or pants that cover your knees. Bring a pair of socks along to wear with your rental shoes too.
We look forward to climbing with you!
Questions? Give us a call at 309-966-0831 or email us at peoria@faclimbing.com.