Kids climbing the walls? Sign them up for Kids Rock Block and get them climbing ours instead!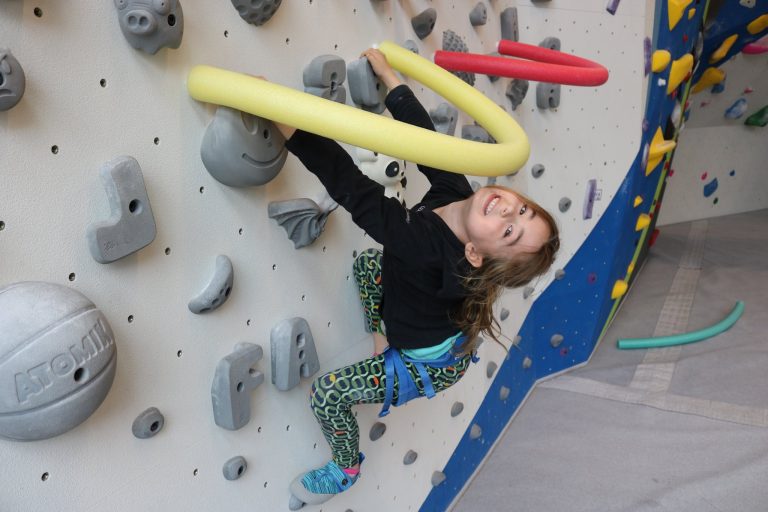 If you're looking to get your kids some fun physical activity, help them learn some new skills, and get them away from a screen for a bit, Rock Block drop-in sessions will benefit everyone in your family!
Sign your child up for an hour block (or more) of Kids Rock Block, drop them off, and let one of our expert youth instructors guide them to new heights. You can hang out and cheer them on or go get an hour to run errands, then come back and hear your child's exciting stories of adventure and success!
PRICING
$25 per class, $80 for a 4 pack
Rental harness and shoes included
DETAILS
Ages Requirements. Our Rock Block sessions are only available to children ages 5-13 years old.
Health & Cleanliness Standards: All participants are required to follow our Health & Wellness Standards.
Refunds: Due to space and scheduling limitations, there are no refunds for Rock Block Drop-In classes.
Pre-booking: All pre-booked Rock Block sessions must be paid in full to reserve your spot.
Arrival. Make sure to arrive 15 minutes before your scheduled class time to check in. Late arrival may result in the need to reschedule your class.
Check the schedule below for upcoming Kids Rock Block session.
Call us at (309) 966-0831 to reserve a spot ahead of time.
See you there!
Click the toggle below for a step-by-step guide to creating an account and booking your class. 
Welcome! Here's how to book your class:
REVIEW OUR HEALTH STANDARDS
Keeping our community healthy and climbing strong is our top priority. Please review our Health & Wellness Standards prior to your visit so you know what to expect – you are required to abide by these standards at all times while at the facility. We'll run you through our new standards again when you first visit.
Click below to sign a waiver for yourself and your child to create an account in our system. 
Already signed the waiver? Move on to Step 3!
Follow the instructions below to book your class!
Book your Rock Block in advance by calling 309-966-0831.
What To Expect. One of our friendly front desk staff will sign your child up and take payment information over the phone. Walk ins are welcome, but kids are taken on a first come, first served basis and space is not guaranteed unless you sign up in advance.
Please book 24 hours in advance to guarantee your spot. Make sure to arrive 15 minutes before your scheduled class time to check in. Late arrival may result in the need to reschedule your class. Cancellations within 24 hours are not eligible for refund, only rescheduling.
What To Wear. We recommend wearing comfortable, stretchy athletic clothing, with shorts or pants that cover your knees. Bring a pair of socks along to wear with your rental shoes, too.
We look forward to climbing with your kids!