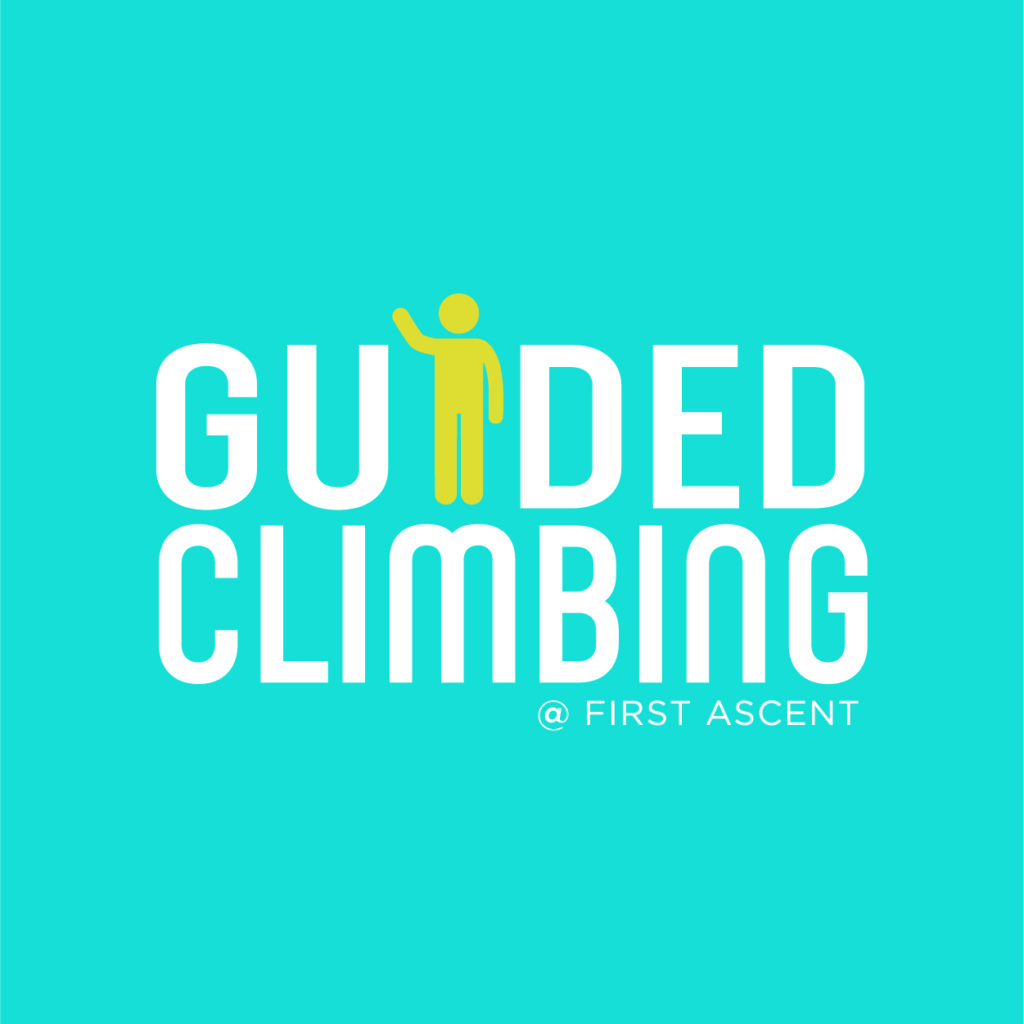 For first time visitors, we highly recommend booking a Guided Climbing Session with one of our expert guides. A Guided Climbing Session is the best way to experience all First Ascent has to offer on your first visit.
A Guided Climbing Session package includes:
1 hour of expert instruction with a First Ascent Guide
Top rope belaying from your guide, as well as bouldering and auto belay instruction
Tips on climbing technique, terminology, etiquette, and safety
A Day Pass to explore the gym on your own after the hour with your Guide
All the gear you'll need (shoes, harness, and chalk)
All the climbing you can fit into one session
Plus, your Guided Session includes a FREE WEEK to practice the skills you learned, rental gear included!
You'll have unlimited visits for the next 7 days with a full rental package for each visit, so make sure to make the most of your visits. 
Here's how to book your Guided Climbing Session:
You can book a Guided Session for up to 6 people. 
Looking to book a Guided Session for more than 6 people? Check out our Group Events.
If you're booking with kids in your group, at least one person needs to be an adult (age 18+).
Looking to book a climbing experience for just your child? Check out our Kids Climbing Programs.
Get an expert guide all to yourself and enjoy a solo adventure.
Guided Session for up to 6
Grab friends or family members and climb to new heights together.
$49 for the first person
+$29 for each additional climber
We're excited to show you the ropes at First Ascent!
Click below to learn more and book your Guided Session.